After living and traveling in Australia for almost three years, we put together TOP 18 TIPS for planning a road trip around Australia. Our tips will not just help you save money but they will also reveal you all things you should be aware of, so you are well prepared for all that Australia has to offer. So let´s get start planning a road trip around Australia together.
Here are our TOP TIPS for planning a road trip around Australia:
 1) DRIVING CONDITIONS
Get yourself familiar with driving conditions and road rules in Australia. Police officers are the authority here in Australia and fines for violating the road rules are huge. Unlike in Europe, you can´t really talk yourself out of the fines here…
 2) AUSTRALIAN HIGWAYS
You should know that Australian highways do not usually look the same as in Europe. When I planned our road trip I thought it would be pretty quick and easy to travel on the highways. Oh, how wrong was I?
If you do not know already, most of the highways are just single-lane roads. That makes trucks or road trains overtaking much harder than on a typical multi-lane highway. Also, a speed limit is much lower than in Europe, just 110km.
Last but not least, watch for animals. Cattle, kangaroos, and wombats wander around the roads because most of the farms do not have fences. So allow yourself enough time to complete the trip. You might not travel as fast you think you will.
 3) GAS STATIONS
Plan your fuel stops carefully – the price difference can vary big time!!! And always, always fill up when you see the gas station, especially in Outback. The distances between gas stations are sometimes enormous…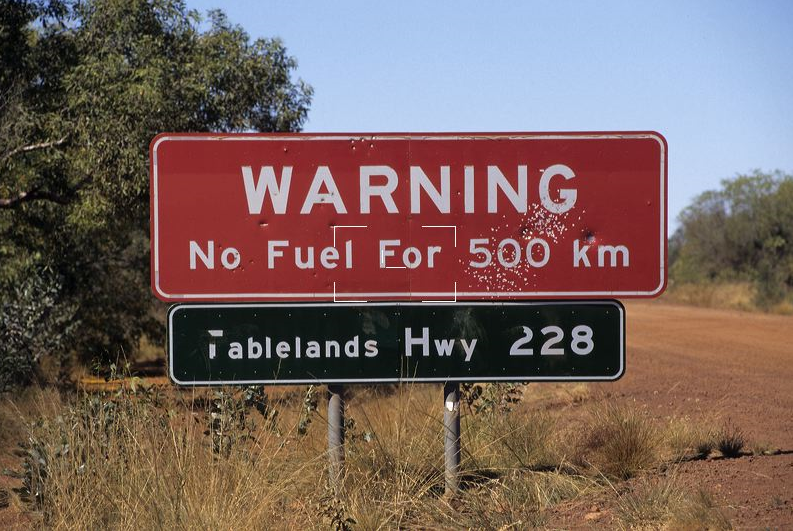 4) DISCOUNTS
Always watch for discounts. Check if Woolies still have discounts for grocery shopping. This supermarket often offers discounts. You buy food, they give you fuel discount.
 5) CUSTOM CONTROLS
Be aware of custom controls. On the borders of Northern Territory, Western Australia, and South Australia, custom control exists. It means that every car has to stop and it is searched by custom police. They are looking for vegetables, fruits, honey and other types of food. The reason is that pests, diseases, and weeds can travel with you as you cross the borders. You can face fines for taking prohibited items across borders.
So the rule is "Eat it or bin it."
On every border, there are special quarantine bins and you must dispose of any restricted products there.
And what food are we talking about?
1) Animal products
2) Vegetables
3) Fruits
4) Honey
5) Plant or plant products
Do not do the same mistake as we did. We did our grocery shopping just 5 km before borders. Custom controls took us almost every food we had just bought. So we had to buy all the food again after crossing the borders.
 6) GAS BOTTLES AND OTHER EQUIPMENT
If you carry a gas stove in your campervan, always buy a spare gas bottle in big cities. You would not believe how hard is to sometimes buy those things in small cities in Outback. You can easily end up paying $50 for a small gas bottle instead of $10 in Bunnings.
 7) WATER TANK
Check the size of a water tank in your campervan. The most common one has volume of 20l, which is not a lot. So, consider buying another water tank into your campervan. It costs around $10 in K-mart.
Also check TOP 10 things to know before booking a campervan
Water can be a hassle in remote areas, not every water is safe to drink. In an area where water is precious, you will pay a big money to purchase it. And there is even a safety reason, if your car break down, 20l will disappear in matter of hours…
 8) ENTRANCE FEES
Be prepared to pay an entrance/admission fee in almost every national park, so plan your budget carefully.
 9) GROCERY SHOPPING
Consider doing your grocery shopping in bigger cities along the way. Prices are way cheaper there and the offer of goods is more extensive. But be nice and spend some money on local markets too. Locals usually produce fresh fruits, vegetables, and meat. By buying those products you support local farmers instead of big market chains.
There are villages around Australia that welcome backpackers and travelers with open hearts. These villages provide places to stay, BBQ areas and sometimes even hot showers for our convenient. Most of the time for free. So be supportive and spend some money in local shops.
10) BOOK YOUR TOURS
Avoid being disappoined by booking your tours and attractions well ahead. Especially those very popular ones are very early book out. We tried to book our tour to Great Barrier Reef two weeks ahead and they were completely booked out. So we had to wait another week, which delayed our next plans. So choose your tours and try to book them as soon as possible to secure your spot.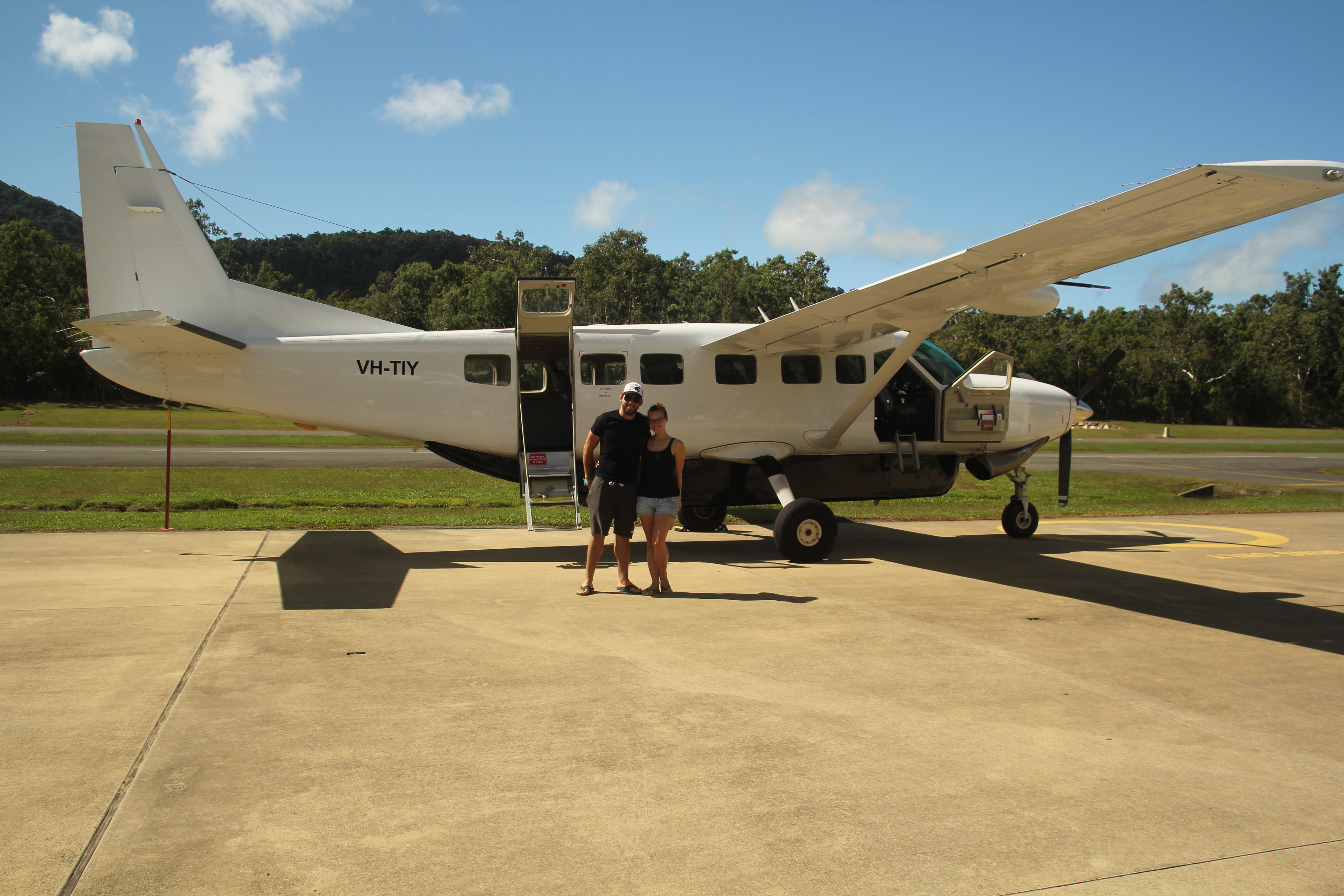 11) TOLL ROADS
Check the toll roads. There are not many of them, nowadays tollways are found in the eastern states of New South Wales, Victoria, and Queensland. All are currently within the urban limits of Sydney, Melbourne, and Brisbane.
 12) ACCOMMODATION
Plan your camps carefully. Especially free camps tend to be really busy so finding a free spot can be tricky after 5 PM. Also if your rental agreement states that you are not allowed to drive after dusk, start to look for an accommodation after 3 PM. That way, you have enough time to find a free spot for yourself without violating the rules.
 13) UNSEALED ROADS
Not all the Australian Outback roads are sealed. In fact, most of the roads in Outback and Western Australia are unsealed, and many require a four-wheel drive vehicle. The best maps for driving were proved to be HEMA maps. They have all the unsealed roads perfectly marked so you can not make a mistake.
For example, a few years ago, Google maps showed that you can drive from Uluru to Perth through Great Centra Road. The problem is that Google showed this road as sealed road. When in fact, this road is considered to be one of the toughest unsealed roads in Australia. So be careful when deciding which road to drive and if unsure ask locals.
 14) YOUR ITINERARY
The golden rule of every camping trip in Australia – Always leave your itinerary with someone. If you do not have anyone, use local information center, police or travel agents.
 15) SATELLITE PHONE
Always carry enough water, food, first aid, spare car parts etc. If you plan to travel to the remote areas or drive the unsealed roads, consider renting a satellite phone. Phone coverage is really bad around Australia, so you might be without a signal for few days.
 16) NO INTERNET CONNECTION
Always print or download all your tickets, itinerary and entrance tickets into your phone. Internet coverage and phone coverage is bad, really bad in some parts of Australia, especially in Outback. So you might not be able to access your email in days.
 17) BE PREPARED
Traveling is about gaining knowledge. So do yourself a favor and get familiar with basic skills like how to change a tire, refill oil etc. There might be a time when these skills will be very handy.
 18) DUCT TAPE
Always carry a duct tape 🙂 It seems silly, but trust us, it helps us a lot. It is a very cheap solution for almost all breakage around or in a car. Especially, the heavy duty one.
Have you ever traveled around Australia? What tips do you have? Let us know in comments down below. Also, if you like the post, do not forget to subscribe to our newsletter and share the post on social media 🙂