Planning a trip is not always about scheduling every day of your travels. It is more about being more informed about the place you are visiting. When you know what you expect from your travels, you lower your chances to be dissapointed after. Doing a little research about the best places to visit in a particular country make you feel more prepared for your trip. It gives you a better understanding about a place you are going to travel to.
Have you ever had that feeling "If I had known about that place before I would have definitely visited it?" But, too late, you are already at home.
We love planning and doing research about places we are about to visit. Long time ago, we depended on travel guides because it used to be the only source of information out there. But in todays world you have so many travel sources, that sometimes you can feel overwhelm by all the options you have.
Thorough research about your destination is not just about finding all the places to visit. It is also about discovering where to go, what to skip, what are well-known tourist traps, where is the highest chance to get scammed and so on.
Our 15 tricks to find all the best places to visit will help you to discover all the best places to visit. So you are never ever dissapointed or lost again.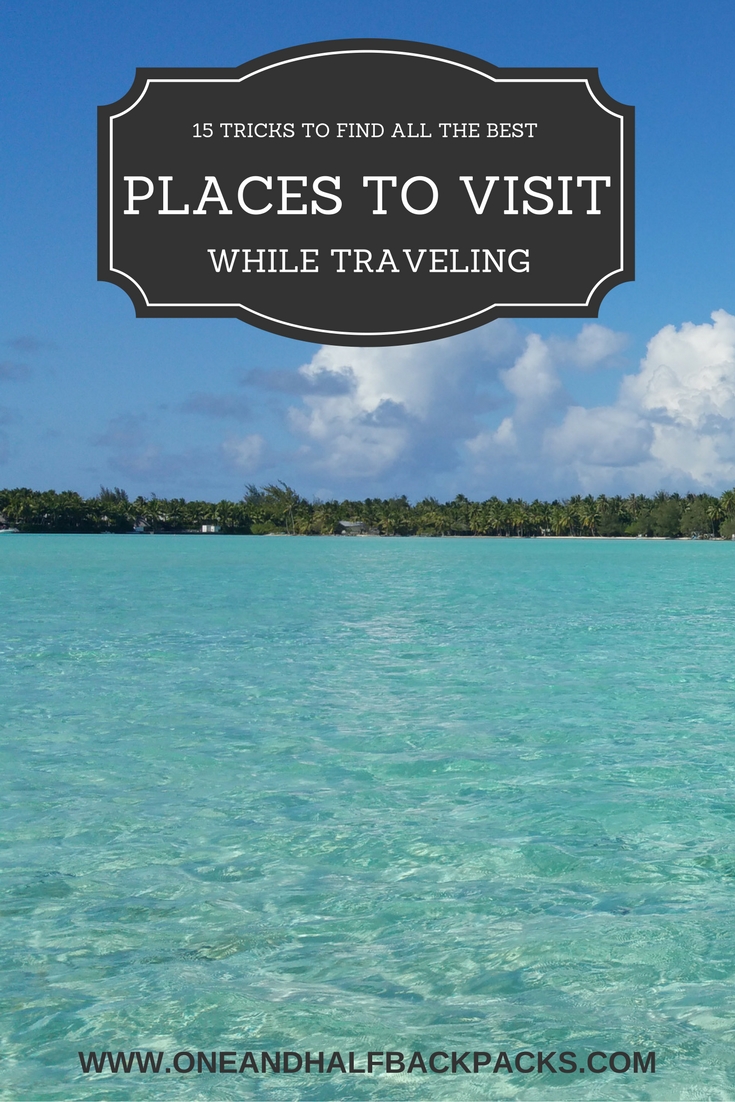 Here are our 15 TIPS for finding all the best places to visit while planning a trip:
1) UNESCO site
UNESCO World Heritage List (http://whc.unesco.org/en/list) is a great source of information about the best places to visit around the world. It contains both cultural and natural sites, that you should not miss while visiting that particular area. If the place is on a list, you will regret not to see it.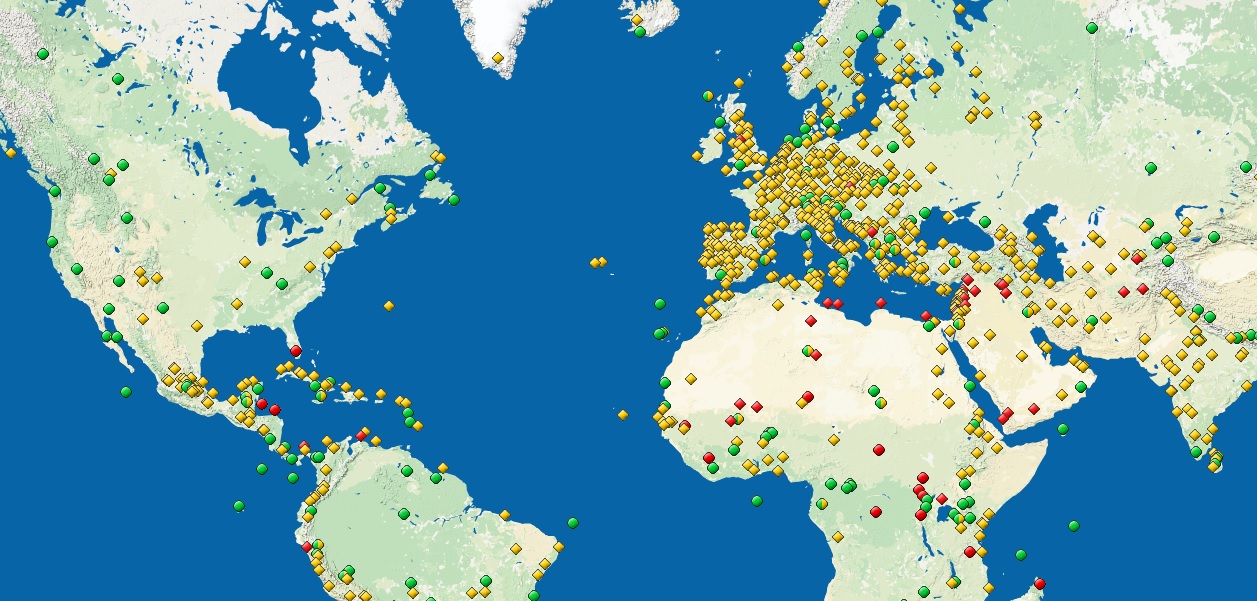 2) Official website of the country
Almost every country has some sort of semi-official travel site. These websites are packed with all sorts of information about visas, local transportation, vaccination and best places to visit. Again, a great tool to start with when you have no information about the country you are visiting.
3) Google
Even it seems like the most obvious option, it needs to be mentioned. As it is still the best travel source that you will ever find. Just type in your destination and all the best places to visit will pop up. You can browse through thousands of pictures and information about the destination. It is a great way to familiarise yourself with the place you are going to visit.
Use Google to digg some lesser known places. Like searching for terms: hidden beaches in Europe, TOP10 restaurants in Dublin, secret waterfalls in Brazil. You have so much options, so be creative.
4) Google maps
For those who are patiente and love planning, Google maps can be a great source of information. Just look for the place you are going to, zoom in and see what Google maps show you on a map. Google maps have usually all the national parks, lakes and the best places to visit shown on a map. If anything catch our eye, we google it to see what the place is about. If the place looks interesting enough, it goes starigh to my list.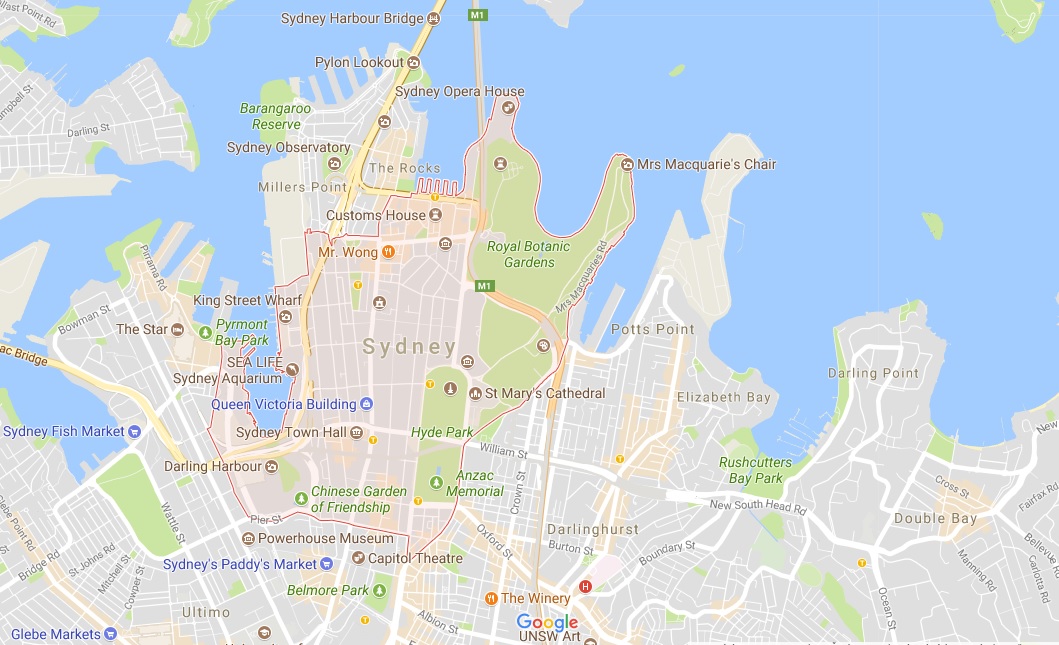 5) Youtube
We have never used Youtube as a source of information until recently. Mainly we use it to find reviews from vloggers or bloggers about certain places. Also, browse through millions of travel documents. Explore videos from National geographic. Or watch local guides about places you are planning to visit.
6) Travel blogs, Food blogs
We found travel blogs more reliable as a source of information than most of the forums and guidebooks. Especially blogs written by local travel bloggers are at the top of our search tools. They are a great place to learn about an the best places to visit while traveling. Try to look for blogs written by local travelers. They usually contain more up-to-date information and local advice. Also, you can ask questions of the bloggers and even make a connection. That can be a foundation for a new travel friendship. We always try to search for as much information about the place as possible. All the information and bloggers stories gives us a sense of destination, so you have a better idea what you can expect.
7) Travel guides
Travel guides are still the number one source for travel information for most travelers. The problem is that their practical information are often out of date. Sometimes it is very hard to find really great travel guide that suits all your needs. Some travel guides even contain just paid adds.
Despite of not being that realiable every time, they are still very import as a foundation. They are great for getting a basic info about destination, an overview of the best places to visit and suggested itineraries.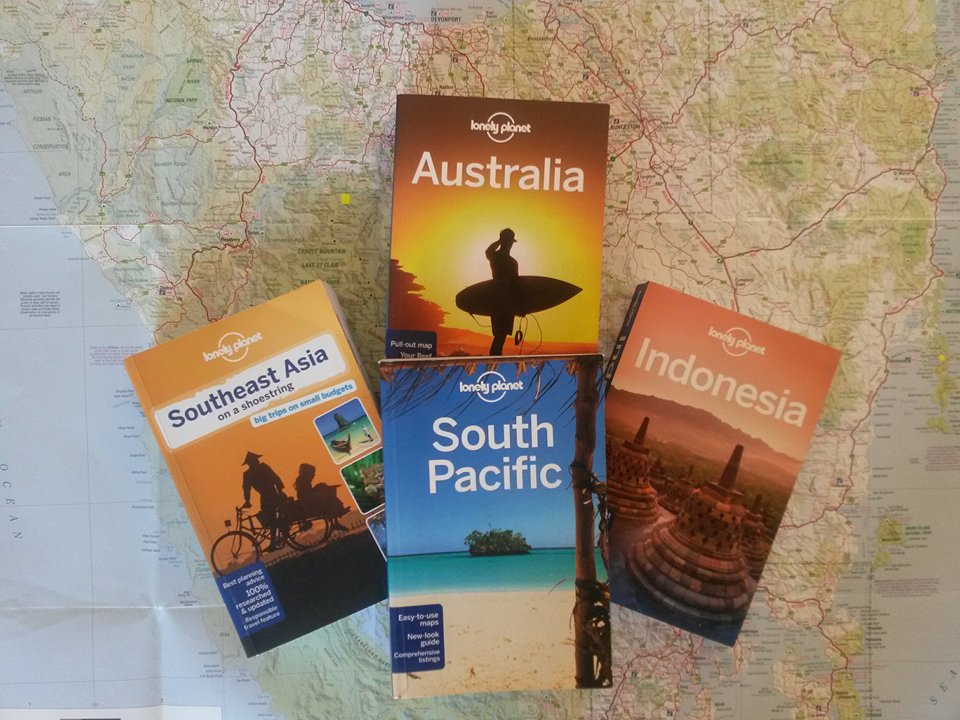 8) Airbnb, Couchsurfers
When traveling, we usually use Airbnb or Couchsurfing as our accommodation. Not only it is a cheaper way, but you also get the chance to interact with locals. So, we always ask about their suggestions about the best places to visit, their culture and specialities. Airbnb renters or couchsurfers can very often recommend a truely special places. Places that no one really knows about. These people are well aware of their surroundings, so trust locals.
9) Locals and Information centres
When on place, ask locals. We always try to start a friendly conversation with people in shops, bars, restaurants, etc. Do not be afraid ask for advice. Locals always know better, most of them will be happy to share their knowledge if you ask nicely. They can give you advice, tips and recommendation for hostels, restaurants and local markets.
10) Fellow travelers
One of the best thing about staying in hostel is a chance to meet other travelers and backpackers. So use this opportunity to exchange information, maybe they know something you don´t.
11) Bucket lists, Wish lists
Wish lists/Bucket lists of other travelers are a great source of inspiration. Depends on your interests, try to google:
Best restaurants in……?
…… bucket list
Best lakes to visit in……..?
Best sunset spots in …….?
The best things to do in ……..
Top adventures to have in …………..
Your imagination has no limits. So be creative and you will find an amazing places that just a few people know about.
12) Google images
Sometimes you can find the best places to visit just to browse through Google images. Try to google the particular country or a place and search through google images, that come up. When you see interesting image, just click on it. Then, you will be transfered to the site with a detailed description.
13) Community – Facebook groups, travel forums
Ask the community. Try to find Facebook groups and travel forums that contain travel information about the place you are about to visit. Some locals even look for a chance to meet other travelers and share their knowledge and stories.
14) Pinterest, Flickr, Instagram
We love those tools. Especially Pinterest is an amazing source of inspiration for your upcoming holidays. You can also create your own bucket lists and thanks to millions of pins you can get inspired every day. We use Instagram as a source of our inspiration. Search for a specific hashtag like #Australia, #Prague, #SoutheastAsia, #Vietnam. Browse the through the most recent photos that travelers posted from that location.
15) Get lost on a purpose
When in the place, loose a map and get lost. I mean, sometimes just going without a plan, wander through small city streets will lead you to a hidden gems, that just locals know about. You can find the most amazing places by accident, so do not be afraid to throw the map away.