We had started to plan a trip around Australia eight months before we hit the road. That gave us enough time to compare all the options and choose the best one. Are you planning to travel around Australia but you can´t decide how? You are in the right place then.
Our plan was to travel for an as low budget as possible without sacrificing the experience. The result was a compromise between a good price deal and overall good experience. One of the biggest challenges for us was a time. We just had two months to complete the trip and that is not a lot. Australia is a huge country and what appears to be a small distance on the map, may result in a long journey in reality. But let me tell you, it is doable, with a good preparation and planning.
We traveled all the way around Australia in 60 days and under $70 a day per couple. And even when some people told us it is not enough to experience Australia, we enjoyed it. So how did we travel around Australia?
What are your options?
There are a lot of important questions to ask before you can start planning your trip around Australia. The two most important questions of all are – How much time you have? What is your budget? Your answers will determine what way of travel you choose.
When deciding to plan travel around Australia you have these possibilities:
1. Train
2. Bus
3. Plane
4. Boat
5. Hire a car
6. Rent a campervan
7. Own car

Train
Traveling by train is incredibly expensive in Australia. We actually could not believe how expensive it is. Definitely not a backpacker-style travel option. Australia has the two well-known train routes, the Indian-Pacific route, and the Ghan route. Both are privately run and far from cheap. The main problem is that trains do not cover the whole Australia. The Indian-Pacific train links Sydney, Adelaide, and Perth and can be done in 75 hours. Famous Ghan train links Adelaide and Darwin via Alice Springs and takes 3 days to complete. Sydney is connected with Melbourne and Brisbane through XPT trains. Queensland Railways links Brisbane with Cairns.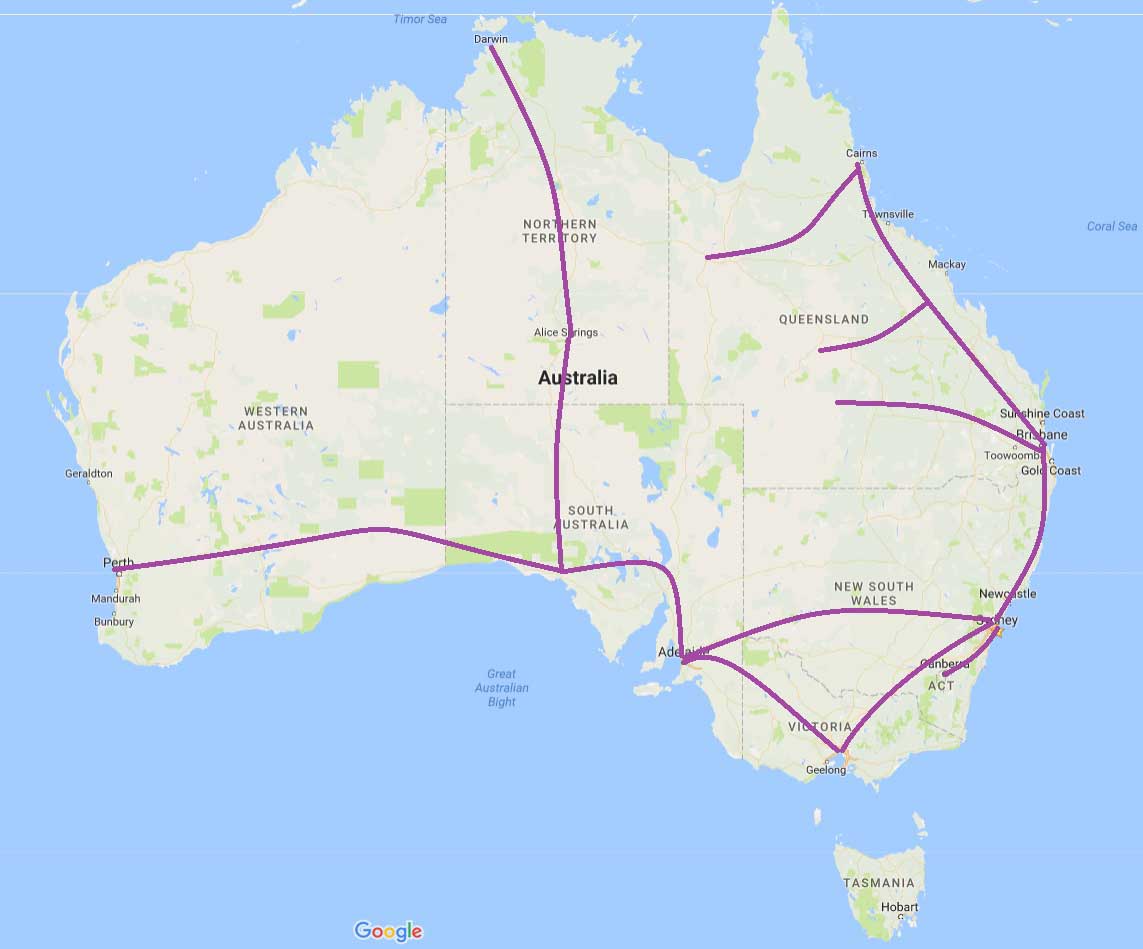 As much as we wanted to travel by train, the prices just were not competitive at all. One way train ticket from Sydney to Brisbane costs around $140 compared with air ticket which is available from $70. And the famous Ghan train? The route from Adelaide to Darwin starts at $1900 in a low season. In a high season, it can jump to $2300 for the cheapest tickets. For comparison – our campervan cost $2400 for two months. So, if you love trains and it is your dream to travel that way, start saving. For us, it was just way too much to pay for a train.
Advantages:
– The only advantage we can think of is that you do not have to drive. So you can just sit and enjoy the scenery from the window.
Disadvantages:
– Way too expensive
– You still need to hire a car or catch a local transport to travel to places of interest – extra costs
– You can not stop everywhere you want and your plans depend on time schedule of the train
– They usually do not operate through wet season, especially in northern parts of Australia
Bus
Australia´s bus network is much more extensive than train´s network. It is a fairly reliable way to get around. It is not always cheaper than air tickets, though.
Greyhound Australia is Australia´s only national bus service. Greyhound offers travel passes, hop on/hop off options, which are popular among backpackers. This brings more flexibility into travelling by bus. In Tasmania, a bus is the only chance to get around if you do not have a car because trains do not operate there.
Although the bus network is far more extensive, most of the buses do not cover Western Australia. As far as we know there is no connection from Adelaide to Perth and from Perth to Broome. So, if Western Australia is on your bucket list, and trust me it should be, you will have to think about other options to travel there than a bus.
Advantages:
– Definitely more flexible than train
– It can be cheaper than air tickets if you choose bus passes, book early or find good discounts
– You do not have to drive, so you can sit and relax while enjoying scenery
– It might be a good way how to travel around Tasmania. Tasmania can be tricky to drive around if you are not experienced driver.
Disadvantages:
– You are still not as flexible as with a car
– You have to find cheap fares every time
– Western Australia is not covered by buses
– You still need to hire a car or catch a local transport to travel to places of interest – extra costs
– Going to campsites without a car is fairly difficult, so you will need to look for an accommodation every time
Plane
Flying is definitely a relatively cheap way to travel, especially if you do not have enough time. Australia has some good low-cost airlines like Jetstar, Tyger Air or Virgin Australia. And it is not hard to find good deals most of the time. When we started to plan our trip, we definitely considered flying. But at the end, it showed up as a more expensive option, than driving. Let us show you why.
As with other options above, you have to count with extra costs for accommodation. And how will you travel after you land? You need to hire a car or a campervan anyway. Or you need to find a local transportation which is not always possible. When travelling on the east coast, it might not be a problem, but try to find a bus in the middle of Outback or Western Australia.
So what seems to be a pretty good deal at the beginning can end up breaking your bank account. If you are in a hurry and you still want to see as much as possible from Australia, then go ahead, find a good deal and fly. But if you have time, consider driving. Or if you are in a rush, try to do both. You can fly one way and drive the way back.
Advantages:
 – Quick and fairly easy to travel anywhere in Australia
 – If booked early you can find some pretty sweet deals
 – You do not have to drive long distances
 – Awesome view from the plane if you are lucky enough to have a good weather – especially above Red Centre
Disadvantages:
 – You will miss one of the best road trips in the world
 – Be aware that most of the low-cost travel companies charge additional fees for food, drinks and checked luggage
 – You will not experience the magical vast continent with crystal blue skies and red sand everywhere around you
 – Traveling by plane, you will miss a lot of places on the way
 – Might be expensive if not booked ahead
 – Your backpacks weight and size is limited
 – You have to rent another vehicle to travel around, or catch a local transportation and pay for accommodation
Boat
Traveling by boat as a transportation is not really an option in Australia. You can consider taking a boat from Sydney to South Pacific as well to other harbours in Australia. But they are more like cruises than a proper transportation. But it definitely can be an adventurous and interesting way how to spice up your trip.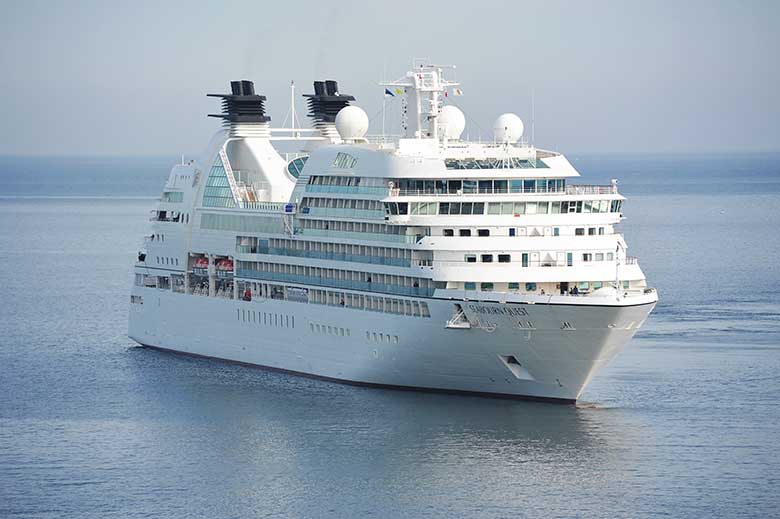 Hire a car
Renting a car is not a bad option for a short period of time. For example when you visit Sydney and you are considering to visit surroundings too. We had hired car several times before we purchased our own one. But if you do not rent a car that allows you to sleep inside, you have to count with extra costs for accommodation too.
Be aware that car you book is not always the one you will get. We found out this in Tasmania and it quite ruined our plans then. We booked a car which would allow us to sleep inside so we did not secure any accommodation for us. To our surprise, they lent us a completely different type of car. Better in features, but without a possibility to sleep inside, though. So we ended up buying a tent and changed plans completely. So be careful when you hire a car from a rental company. You might end up with a different car than you booked.
You should also book your car in advance. Cars can be booked out months ahead, especially in popular places like Uluru or Cairns. So if you are planning to land in Alice Springs during the season and hire a car on the spot, you can end up with no car at all.
Advantages:
 – You have your freedom
 – Depending on what car you book and get, you can save money on accommodation
Disadvantages:
 – Renting a car might be expensive, it depends on location and season
 – You should be familiar with driving conditions in Australia
 – It can be time-consuming and you have to be prepared to drive long distance
Hire a campervan
After a few weeks of research, we decided to book a campervan.
Here is TOP 5 reason why to travel in a campervan:
1. A road trip through Outback is considered to be one of the best road trips in the entire world. So you will experience the best of the best in Australia.  Waking up in the middle of nowhere with crystal blue skies above you and vast nothing around you. It can not be any better.
2. You have a freedom to stop whenever you want and see whatever interest you rather than someone else. You make your plans, you can change them easily if needed.
3. Easy to get almost everywhere, you have a chance to visit not that well-known places.
4. You do not have to worry about accommodation. You campervan is your home on wheels.
5. Campervans just give you the most versatile style of travelling. You do not have to worry about accommodation and there are no extra costs. A campervan is also a great option for travelling in the north part of Australia. North parts of Australia are well known for their famous inhabitants – crocodiles. So sleeping in a car felt safer, rather than sleeping outside in a tent. And as much as we love crocodiles, you just do not want to risk sleeping outside in a tent.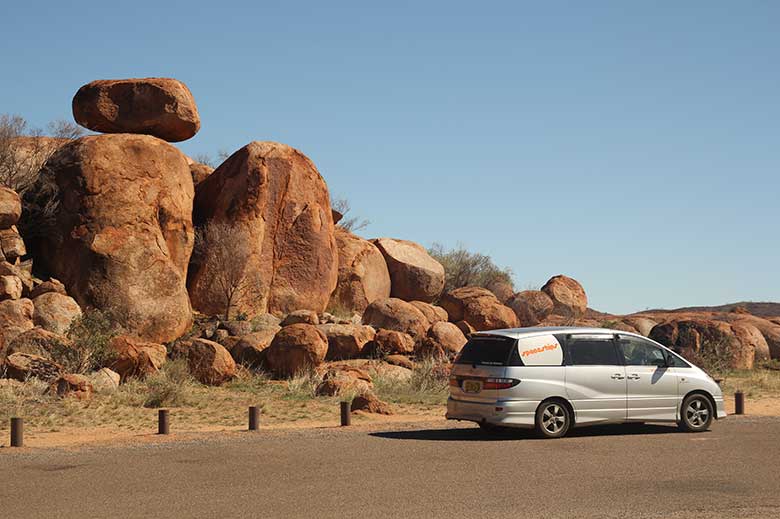 The truth is that you have to be prepared to pay for a camp sometimes, but not necessary. You can find a camp or a place when you can sleep for free almost everywhere. Of course, free camps are not always the best looking ones, but you will be surprised how good some free camps look like! Still, even paying for camps time to time, you will save tons of money sleeping in your campervan. Top 10 tips you should know before booking a campervan.
We slept in free camps most of the times. And when we needed we booked into paid camps to use a shower or use a washing machine. Some popular places do not offer free camps, though. So sometimes you need to plan with some fees, but still, campsites are much cheaper than hotel rooms.
Remember:
 – You should be familiar with driving conditions in Australia.
 – Also, travelling by campervan can be time-consuming, so you should be ready to drive a lot
 – Allow yourself enough time to travel, what may seem like a small distance on a map might be a long journey in reality
 – Travel at least in a couple so you can avoid exhaustion
 – Do not underestimate Australia and be prepared, it is better to be safe than sorry
 – Always plan ahead – fuel, camps, driving before dusk and after dawn
And here is another advantage – relocations. If you are not sure if campervan is the right option for you, or you just want to plan a weekend getaway, try relocations. It is a program that almost every rental company offers, and it can be the real deal breaker. The company will rent you a campervan sometimes for as cheap as $5 a day, and you just have to transfer it from place A to place B.
You are not given a lot of time, depending on location, but usually, you have to relocate your campervan in around 3-4 days. It is an incredibly cheap way how to experience travelling in a campervan. The only small disadvantage is, that you need to somehow travel your way back 🙂
If you love planning you can combine these two options. Choose a proper campervan for places you want to spend more time in. Then try to relocate campervan between places that are not interesting for you. There is no assurance that you will relocate the campervan because of the waiting list, but it might be worth of trying. It is definitely an interesting way how to save money if you plan ahead.
Own car
Traveling around Australia in your own car is definitely one of the best ways, but there are BUTS. If you already live in Australia and have a car then it is the best and possibly the cheapest option. But if you are a traveller coming to Australia for a visit it might not be the best option for you.
Here is why:
– You should have spare time before and after your trip to have enough time to buy and sell the car. Buying and selling a car can take time. Finding the right car for a long journey can take even few weeks. Allow yourself enough time for selling a car too, especially if you do not want to sell a car with a loss.
– You should definitely know your ways around cars. At least, you should know how to fix basic problems, that might happen on your road trip.
– Always buy a full car insurance. Most travellers underestimate it, but if your car breaks down and you are not insured, you can break your budget easily.
– If you decide to invest money and buy an own car, consider buying an off-road car. It is definitely the best way how to experience Australia for sure. It is still on our bucket list, to come back to Australia and do the whole trip again in an off-road car. You just have no limitations whatsoever with off-road cars. You can drive through unsealed roads, visit the most remote places and camp in the bush. But you should be definitely familiar with driving in rough conditions.
– You need to invest money and buy spare parts for your car.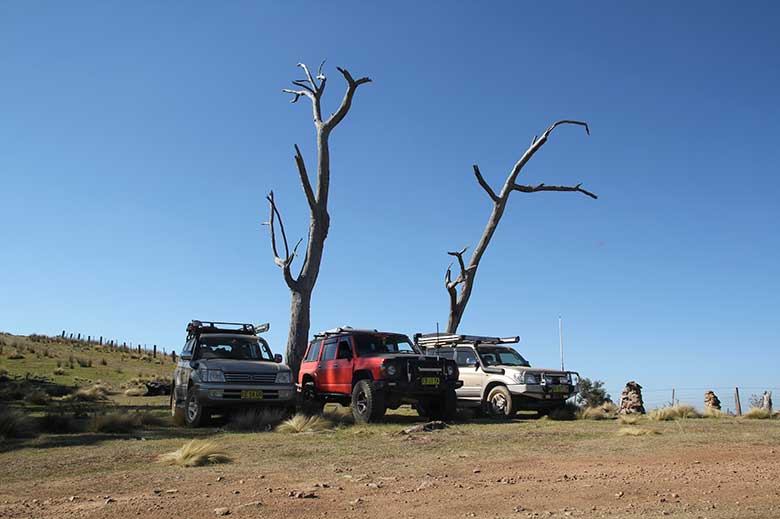 Have you travelled around Australia? How did you choose to travel? Let us know in comments. Also, if you enjoy our posts, do not forget to subscribe to our newsletter and share to post with your friends 🙂